Reprinted from Conduit for Action; By: David Ferguson
This is the second in a series of articles on General Improvement Funds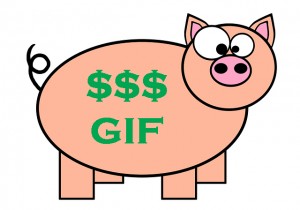 The General Improvement Fund (GIF) used to be used for improvements to state facilities, state parks and other state projects.  As an example of the type of state projects that were included, here is a link to Act 1030 of 1987, which distributed GIF. As you can see as far afield as the legislation went was to provide money to the Livestock and Poultry Commission for District Livestock Shows, but there is extensive legislation concerning state promotion of livestock through the shows.
The types of projects included in GIF became broader over the years.  The types of projects allowed exploded during the years Republican Mike Huckabee was governor, but it was not Huckabee's doing. Much of the expansion came about because the overwhelmingly Democratic controlled legislature flexed its muscles in defiance to a Republican governor.  Adding more kinds of GIF projects was just one byproduct of the struggle to determine whether the Republican governor or the Democratic legislature would be king of the hill.
By 2005, the raid on state funds for GIF pork had gone crazy! The GIF distribution bill grew to 113 pages! Page after page made awards to not just state facilities and parks, but also to cities, counties, fire departments, and lots of private entities.  There were parks, museums, sports complexes, senior citizens centers, scholarships and out right support of private entities. Much of the money given to private and nonprofit organizations could be used however the entity saw fit. Some organizations got more than one GIF award because the awards came from different legislators who filed separate legislation.
I spent hours reading through the list of entities were authorized to receive money under the 2005 law and found no good way to summarize the projects.  A summary of the projects would have been much too long for this article.  I decided to list just a few random examples of awards of non-governmental awards, other than senior citizens centers and the many subscription fire departments.
Below is an example of twenty five projects listed in Act 2315 of 2005.  This is not a top 25 list.  I just picked 25 and quit reading the 113 page act.
Arkansas American Red Cross $90,701
Arkansas Baptist College $70,000
Ballman Parent Teacher Association $2,500
Boys and Girls Club of Pine Bluff Inc. $100,000
Butterfly Community Ministries for North Little Rock Our Club $60,000
Elmwood Cemetery Association, Inc. $25,000
England Acres Neighborhood Association $100,000
First Tee Golf Program for scholarships $50,000
Free Will Baptist Family Ministries $25,000
Habitat for Humanity of Jefferson County $5,000
Hot Springs Village Property Owners Association $80,000
Human-Elevation-Love Project $3,000
Inner City Futurenet Incorporated $30,000
Legion Hut in Lepanto $10,000
North Little Rock Heflin YMCA $35,000
Ozark Guidance for a Psychiatric Care Unit in Washington County $454,000
Philander Smith College $30,000
Runyan Acres Property Owners Association $20,000
Sherwood Rotary Club (Veteran's Memorial) $20,000
Small Business Association $10,000
Sylvan Hills Optimist Club $5,000
United Family Services, Inc. $50,701
Veterans of Foreign Wars (VFW) in Jefferson County $10,000
Westside Business Men and Women's Association $5,000
White County United Way $40,000
There was much more legislation involved other than just the 113 page GIF distribution bill. There was also a separate appropriation bill for most of the projects in the list.  Separate bills were filed because Article 5, Section 30 of the Arkansas Constitution requires appropriation bills to be limited to a single subject.  Because some legislator would fail to get legislation filed in time, there was also a bill that would list multiple projects. Among legislators it was known as the "Christmas Tree Bill."
Wilson v Weiss DFA
There was so much pork being spread around by 2005 that attorney and former state Representative Mike Wilson of Jacksonville had enough. Wilson filed a lawsuit challenging the constitutionality of a number of acts awarding General Improvement Funds. He challenged several claiming the acts violated:
Amendment 14 of the Arkansas Constitution, which prohibits "local or special legislation"; and
Article 5, Section 29, of the Arkansas Constitution, which requires appropriation bills to state a "distinct purpose". Many of the appropriation acts merely stated that the funds were being appropriated "for state assistance to" the entity.
In Wilson v. Weiss DFA the Arkansas Supreme Court struck down several GIF awards as unconstitutional. Some observers thought the court decision meant the end of legislative pork. But the legislature was not inclined to give up.  As soon as the Supreme Court rendered its decision, legislators went to work devising a plan to get around the decision.
Scheme to continue GIF funding to local projects and groups
There was much discussion among legislators about the possibility of setting up a commission to make the same awards as grants, and the commission would be controlled by legislative appointments. This idea was eventually dropped, in part because it would focus too much attention on the legislature.
Eventually, they arrived at a plan that would keep the pork but make it harder for the public to track it. The GIF would be funneled through state agencies and GIF grants would then be awarded. The legislators would keep control of the grants by using informal communications with agencies. An unofficial behind the scenes list was kept on each project a legislator wanted to fund out of "his or her" share of GIF. The amount that would be appropriated to an agency was based on the unofficial list. Using this scheme, the appropriation bills avoided naming the particular recipients, which was thought to help avoid a constitutional challenge.
Under this scheme the GIF distribution bill no longer had to be 113 pages, but it is still lengthy because grants to colleges and state facilities are still listed separately. The latest distribution act is Act 1147of 2015.
A few bumps in the road
The scheme to keep funding local projects had an Achilles' heel. The scheme depended on good backchannel communication between the legislature and state agencies.  There were glitches in communication at first.
Where is my publicity? The first complaint that arose among legislators was that some agencies didn't give the legislator credit for the grant.  At least one agency sent out grant checks by the mail, which denied legislators the opportunity to make a big show of the award.  Agencies quickly found out that a good awards presentation with the legislator present for a photo opportunity was what was usually expected when it came to local grants.
Grants to colleges were not so much of a publicity problem because the legislator could still have his or her name on the act making the grant to the college.
But it is my money! In 2007, Senator Gene Jeffress send $100,000 to the state Athletic Commission for grants to Boys and Girls Clubs.  Not having any direction on how to divide the money, the commission announced that the fair thing to do was to give each Boys and Girls Club a GIF grant.  The commission's decision revealed the lack of communication to the public and exposed the new system for what it was. Senator Gene Jeffress went to the next meeting and objected saying it was his money and that he intended for the entire $100,000 to be divided between just two clubs in his district.
"I did not seek $3,000 for each one," he said. "I sought $75,000 and $25,000." "Do you think I would have sent $100,000 this way if I didn't expect to get it back?" he asked. "I'm sorry, but I don't represent Corning or West Helena. I got the money for the districts I represent.[i]

After the meeting, Jeffress said the Supreme Court decision was the reason the legislation didn't mention specific clubs. "It was just the way it had to be written," he said.[ii].
His public statement was an embarrassment to many legislators because they were trying to keep the funding local projects under the radar.  It was also too late.  The Athletic Commission was in a bind.  It could make the Senator mad or make the public and other clubs mad by reversing course and doing what the senator asked. With the public scrutiny the commission chose to keep its promise to divide the money among all clubs.
Local criticism of grants. After the 2008 article on the Boys and Girls club grants, GIF got little negative press because the big media normally didn't notice the small grants being done though agencies.  A couple of exceptions began as local criticism of a GIF project and became statewide news. Two example are:
A grant for a fireworks show that was criticized by a county judge who needed money for other projects; [iii] and
A grant for a fully handicapped accessible playground which quorum court members criticized because they did not have money to maintain a park and didn't even have a parks department. .[iv]
Letter of legislator support needed.
Many local GIF grants are funneled through the Department of Finance and Administration and then to one of the eight Planning and Development Districts covering the state.  The Planning and Development Districts then award grants to local projects.  How much money goes to a Planning and Development District is determined by how much each of a legislator's "share" of GIF the legislator wants to funnel through the district.
The board of a Planning and Development District is made up of mayors and county judges. Although Arkansas Code 14-166-205 says the decision on allocating the funds "shall be solely within the discretion and control" of the board, the system doesn't work that way. In 2013 the Arkansas Democrat Gazette exposed the fact that:
"For five of the eight planning districts, a letter of support from a legislator is either required or strongly recommended and is considered in the grant evaluation process."[v]
Does that mean that the other three Planning and Development Districts make grants the way they wish instead of the way the legislator wants it to be spent? Do you think a legislator who knows how he wants the money to be spent would keep sending his "share" to a board that won't listen?  It is more likely that the lack of a requirement for a letter of recommendation merely means there is no need for a paper trail in that district.
Good press at home
While the legislature tries to fly under the radar of statewide media, local press is still sought and is a big deal. Local newspapers are happy to provide their legislator publicity for bringing home the bacon to help the community. Many legislators are quick to let the public know that the grant was a result of the legislator's willingness to share "his" GIF money (See examples in the CFA article: General Improvement Fund – A Reelection Tool )
The future of legislative GIF for local projects
Will the legislature act?  Not likely! Not every legislator likes the way the legislature uses GIF to fund a buffet of local projects across the state. But, don't expect them to be brave enough to stand in opposition to the scheme. First, most of their colleagues love GIF as a way to help get reelected, and a legislator is not likely to alienate colleagues over GIF.  Second, if a legislator took the bold stand of saying I will not accept local GIF moneys, local groups would see funds going into other districts and rise up in opposition to the legislator's reelection. Third, some entities have received GIF money for so long that they see it as their money and right.
If no one in the legislature has the guts to stop the raid on taxpayers' dollars, how can it be stopped?  It may take another embarrassing lawsuit.
Mike Wilson speaks out on the new scheme.  Mike Wilson who filed the lawsuit over 2005 projects, has not been happy or impressed with the legislature's scheme and has called it an attempt to bypass the court decision.
Concerning funding of a park in Saline County, he is quoted as saying:
"A single member of the Legislature does not have the privilege of directing where public money goes," Wilson said by phone. "That's a perfect demonstration of what the writers of the constitution said was unlawful. It's an attempt to get around the constitutional provision of local or special acts. And it's clear that's what that is."[vi]
Concerning a grant of $5,000 for a fireworks show in Benton:
"I don't believe that there is a state fireworks program that I haven't heard of," Wilson said. "Why is it that other firework-needy places don't have access?"[vii]
Wilson has also called the scheme:
"a corrosive example of pigging out at the public trough".[viii]
Another lawsuit?  Sadly it may take another lawsuit to curb the legislative GIF practice.  With the legislative scheme being so obvious it may be time to put the scheme under review again to determine once again whether the local pork system violates:
Amendment 14, which prohibits "local or special legislation" or
Article 5, Section 29 which requires appropriation law to state a "distinct purpose."
In addition, I think it would be worthwhile to also consider challenges based on:
Article 4, Section 2, which requires a separation of powers. This provision should be examined because the scheme allows individual legislators to act as the de facto authority over the distribution of GIF grants in their districts. Although this is being done indirectly, it should be remembered that the court has stopped intrusion on the executive base based upon a pattern of results.  (See Chaffin v Game and Fish)
Article 5, Section 30, which requires appropriation bills to be limited to a single subject. With the operation of the scheme being obvious, would the court decide that awarding grants is the single subject, or would the court look at the operation of the scheme as a "legislative Christmas tree" of unrelated projects.
Bottom line
When a legislator talks about being fiscally conservative and maintaining a balanced budget – remember the legislative GIF feed trough is still open and being filled each session (with your money!)
[i] Funds secured for his district, senator asserts, Arkansas Democrat Gazette, Jan 30, 2008
[ii] Ibid.
[iii] Display funding called to question, Arkansas Democrat Gazette, July 4,2014
[iv] Legislator's letter eased funds for wife's park project, Arkansas Democrat Gazette, Sept 3, 2013
[v] State tap still open on local projects, Arkansas Democrat Gazette, October 13, 2013
[vi] Legislator's letter eased funds for wife's park project, Arkansas Democrat Gazette, September 20, 2013
[vii] Display funding called to question, Arkansas Democrat Gazette, July 4,2014
[viii] State tap still open on local projects, Arkansas Democrat Gazette, October 13, 2013
– See more at: http://www.conduitforaction.org/the-fall-rise-of-legislative-pork-in-arkansas/#sthash.jzYyOAFw.dpuf